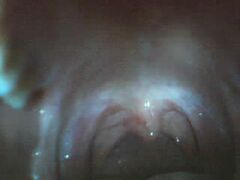 Las últimas palabras de Kepler no fueron escuchadas (se le atribuye un "
¿CÓMOOOOO....??!!!
" descifrando un sutil gesto hecho con su mano izquierda, uniendo entre sí la punta de los dedos en alución interrogante); puesto que las cuerdas vocales le fueron sustraídas por una horda de
Consonanttes
. Esta tribu, la de los Consonanttes, tuvo su apogeo hace aproximadamente un año, cuando fue descubierto un extraño
escarabagicidio
en el Parque República del Paraguay.
La causa de la masacre aún se desconoce, ya que nunca se ha encontrado superviviente alguno que pueda brindar detalles, ni siquiera miembros de la A.P.E.U. (Asociación Periodística de Escarabajos Unidos), trabajadores de prensa encargados de la cobertura del tradicional y sanguinoliento evento. Cabe destacar que la A.P.E.U. ha trascendido generación tras generación por ser la primera voluntaria suicida.
Ad blocker interference detected!
Wikia is a free-to-use site that makes money from advertising. We have a modified experience for viewers using ad blockers

Wikia is not accessible if you've made further modifications. Remove the custom ad blocker rule(s) and the page will load as expected.