Ad blocker interference detected!
Wikia is a free-to-use site that makes money from advertising. We have a modified experience for viewers using ad blockers

Wikia is not accessible if you've made further modifications. Remove the custom ad blocker rule(s) and the page will load as expected.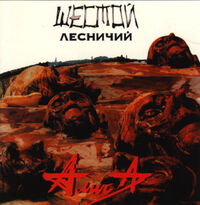 Исполнитель  Алиса 
 Название     Шестой лесничий
 Тип          Альбом
 Выпущен      1989
 Запись       1989
 Жанр         рок, альтернативный рок
 Длительность 
 Лейбл        Мелодия
 Страна       СССР

треклист
 A1. Новый метод - 2:52
 A2. Тыр-тыр-тыр (Тоталитарный рэп) - 6:15
 A3. Шестой лесничий - 5:57
 A4. Театр теней - 5:28
     (группа "Алиса" - К. Кинчев)
 
 B1. Аэробика - 3:35
 B2. Только этот день - 7:27
 B3. Солнце за нас - 3:57 
 B4. Стерх - 6:54
     (группа "Алиса" - К. Кинчев)

выходные данные
 Звукорежиссёр В. Глазков
 Редактор Ю. Потеенко
 Художник А. Столыпин
 Фото В. Потапова

 (с) ВТПО "Фирма Мелодия", 1989
 Всесоюзная студия грамзаписи. Запись 1989 г.

издания
- Мелодия С60 28961 006 (1989, LP, СССР)
- ? (CD)

ссылки