Ad blocker interference detected!
Wikia is a free-to-use site that makes money from advertising. We have a modified experience for viewers using ad blockers

Wikia is not accessible if you've made further modifications. Remove the custom ad blocker rule(s) and the page will load as expected.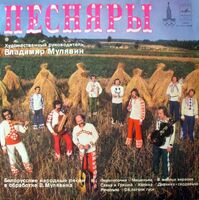 Артист       Песняры 
 Название     Песняры (IV)
 Тип          Альбом
 Выпущен      октябрь 1978
 Жанр         фолк-рок, прогрессивный рок
 Длительность 36:30
 Лейбл        Мелодия
 Страна       СССР, Белоруссия

треклист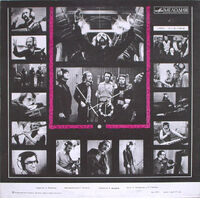 Сторона 1.
 A1. Перепелочка - 10.23
 A2. Машенька - 4.11
 A3. В месяце верасне - 2.43
 
     Сторона 2.
 B1. Савка и Гришка - 3.02
 B2. Калина - 5.36
 B3. Девчина - серденько - 3.11 
 B4. Реченька - 2.06 
 B5. Ой, летели гуси - 3.22
 
 Белорусские народные песни в обработке В. Мулявина

состав
 Владимир Мулявин – вокал, гитара, худ.рук.
 Владислав Мисевич – саксофон, флейта, вокал
 Леонид Тышко – бас-гитара, вокал
 Александр Демешко – ударные, вокал
 Леонид Борткевич – вокал
 Анатолий Кашепаров – вокал
 Владимир Николаев – клавишные, вокал, тромбон, саксофон
 Чеслав Поплавский – скрипка, вокал
 Анатолий Гилевич – фортепиано, клавишные, вокал 
 Октай Айвазов – тромбон
 Вячеслав Михнович – труба
 Людмила Исупова – вокал
 Марк Шмелькин – перкуссия, ударные
 Валерий Дайнеко - скрипка, вокал
 Владимир Ткаченко - гитара, скрипка, вокал
 +  Валентин Бадьяров - скрипка? ("Перепёлочка")

выходные данные
 Звукорежиссер Рафик Рагимов.
 Редактор Анна Качалина.
 Художник Б. Дударев.
 Фото С. Петрухина и Н. Гнесюка.

издания
Мелодия С60-11287-88 (1978, LP, СССР)
ссылки