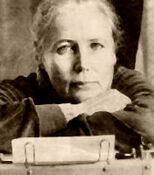 Agnieszka Osiecka was born in Warsaw, Poland (October 9, 1936). She was well-known, reputed Polish songwriter, poet, prosaic, author of theatrical and television performances, film director, journalist. Was co-operating with many important Polish artists, such as Seweryn Krajewski, Maryla Rodowicz, Skaldowie, Anna Szalapak, Krystyna Janda, Ewa Blaszczyk. Suffering from cancer, Agnieszka Osiecka died in March 7, 1997 in Warsaw. Her songs are sung till this day.
дискография
Ad blocker interference detected!
Wikia is a free-to-use site that makes money from advertising. We have a modified experience for viewers using ad blockers

Wikia is not accessible if you've made further modifications. Remove the custom ad blocker rule(s) and the page will load as expected.