Hola Compañeros
Mi nombre es Alberto Ibor Serrano.
Tengo 23 años y estudio Ingeniería Industrial en la Universidad de Zaragoza.
Espero que nos salga bien el trabajo.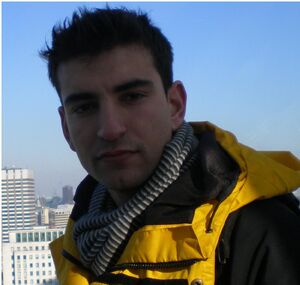 e-mail:pk_ais@hotmail.com
Ad blocker interference detected!
Wikia is a free-to-use site that makes money from advertising. We have a modified experience for viewers using ad blockers

Wikia is not accessible if you've made further modifications. Remove the custom ad blocker rule(s) and the page will load as expected.