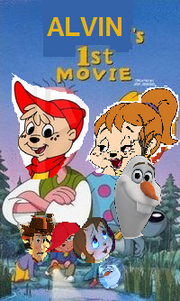 Jimmyandfriends's movie-spoof of "Doug's 1st Movie"
Cast:
Alvin Seville (Alvin and the Chipmunks) as Doug Funnie
Woody (Toy Story) as Skeeter Valentine
Brittany Miller (Alvin and the Chipmunks) as Patti Mayonnaise
Bo Peep (Toy Story) as Beebe Bluff
Olaf (Frozen) as Porkchop
Hugh Neutron (Jimmy Neutron) as Mr. Funnie
Pa Gorg (Fraggle Rock) as Herman Merville
Larry the Cucumber (VeggieTales) as Roger Klotz
Bob the Tomato (VeggieTales) as Mr. Bluff
Ad blocker interference detected!
Wikia is a free-to-use site that makes money from advertising. We have a modified experience for viewers using ad blockers

Wikia is not accessible if you've made further modifications. Remove the custom ad blocker rule(s) and the page will load as expected.