An Incomplete Guide to Rabat at Wikia
---
[
]
Welcome to the An Incomplete Guide to Rabat mini wiki at Scratchpad!
You can use the box below to create new pages for this mini-wiki. Make sure you type [[Category:An Incomplete Guide to Rabat]] on the page before you save it to make it part of the An Incomplete Guide to Rabat wiki (preload can be enabled to automate this task, by clicking this link and saving that page. Afterwards, you may need to purge this page, if you still see this message).
An Incomplete Guide to Rabat
Hello, marHaban, and welcome to Rabat. The following guide was born out of the unfortunate truth about traveling which is that one often finds their favorite restaurant, store, vendor, etc. just as they are leaving and thus are unable to enjoy it for very long. This guide attempts alleviate this problem by allowing those who have already explored Rabat to pass on what they have learned about the city. However as it is another truth about traveling that exploring on ones own is also an enjoyable experience I strongly encourage anyone who is staying in Rabat for an extended period of time to go out and see the city for themselves before reading on.
Also this guide is titled An Incomplete Guide to Rabat for two reasons. Firstly as is stated above it is my hope that future travelers to Rabat will add to and edit this guide to pass on their own favorite spots or words of wisdom to future visitors. Secondly this title is an acknowledgment that things change, prices go up, stores open and close, restaurants come under new management, etc. One should not be surprised if they find some information in this guide book to be inaccurate. I strongly encourage that if you do find any of the following to be false that you take the time to amend the mistake. Just as the city of Rabat is continuously changing so to must this guide if it is to be at all accurate.
Things to Do
Simply a small list of the many things to do in Rabat.
The Beach
A large beach located next to the graveyard of the city is a short walk from the Medina. The Beach itself is split down the middle by a large boardwalk. The eastern side of the beach has much finer sand but is usually very crowded. It is a great place to go for a swim (see note below) or play a game of football. The western beach a little rockier but is often better if one wishes to simply lie out and absorb the sun as there are fewer people. If you try and go swimming on this side of the beach be careful as there are many sharp objects and holes to step in/on (see note below). One should also be aware that if you go to the beach on any sunny day it will be crowded, do not be surprised if you get hit with a football or have sand accidentally kicked on you while sun bathing. As for swimming be careful not to stay in too long the water is not the cleanest and there have been cases of people getting sick from it.
Le Jocus Club
The classic pool hall down the stairs. Many tables means there is not much chance that you will be forced to wait long for a game. There is also a small selection of food and drinks available for purchase. As for the pool itself there are three types of tables available, 2 American Pool Tables, 2 Snooker Tables and dozens or so smaller Moroccan Tables. For those not familiar with the last type of pool it is played on a much smaller table with a thinner lighter pool cue. Besides the cue and 8 ball all of the other balls are split evenly between red and yellow. There are many rules about table scratching and how many shots your opponent gets for committing different fouls.
Football
Small five on five pick up games take place on concrete fields next to the . They are easy to join and a great way to meet new people. The game is played with a much faster pace than those from America are probably used to, don't be surprised if you find yourself lagging.
Surfing
If you are in Rabat for an extended period of time surfing is an excellent hobby to pick up do to the fact that for the price of one lesson at home you can get ten lessons here. Located next the main beach in Rabat offers 10 lessons for 600 Dirham. Great flexibility in scheduling allows for lessons to fit around travel plans.
Belly Dancing
Belly dancing provides another fun activity for those staying for a longer time in Rabat. For 220 Dirham you can get a month of instruction which consists of lessons twice a week. A friendly instructor makes this a very enjoyable experience.
Movie Theatres
There are several movie theatres located just outside the medina along the main street of Rabat. Mostly showing Moroccan films and Hollywood movies dubbed into French, cost varies from 10 to 20 Dirhams depending on whether you attend the matinee or the evening show.
Sites to See
Most guide books focus only on the big three sites in Rabat; the ruins of the Roman city Chella, the Mausoleum of Mohammed V and the ruins of Hassan Mosque, and the Kasbah of the Oudayas. This section focuses on the lesser know places one should see.
Cathedral of Saint Pierre
Built during the French Colonial Period (1912-1956/58) this still functioning Cathedral is a site is often overlooked. The highlights of this church are the pipe organ, the stain glass windows and the depictions of the station of the cross. The pipe organ is located above the entrance of the church and still played during services. Along each side of the nave there is a row of beautifully colored rose stain glass windows as well as a large and spectacular window depicting Jesus and Mother Mary located in the apse of the church. Also located around the nave of the church are 12 tiled mosaics of the Stations of the Cross.
Small Food & Drink Venders
This is a general list of the many different types of food vendors you will find scattered around Rabat.
Orange Juice Carts
Probably the best tasting OJ you have had, or will ever have. Fresh squeezed right in front of you either by hand press or electric juicer, a glass will usually cost around 3 Dirhams. A note of caution for those whom are squeamish when it comes to germs, to wash the glasses in between patrons the stand operator often only dips them in a bucket of old water and swirls them around. Also if you wish to take your OJ to go you can have them fill up a bottle. However it is probably best to bring your own container as the ones at the stand are often obtained off the street and cleaned using the same method as the glasses.
Popcorn Carts
A great, and filling, deal. Do not expect this popcorn to taste like the stuff that you get at movie theatres back home or can make in a microwave, it is hand cranked with no butter and only slightly salted. A small sandwich sized bag of popcorn will cost you around 1 Dirham.
Bakeries
Another great place to grab a quick snack on the run. These stores have a wide array of breads, pastries, cakes, and other fresh baked items on display. For those with little or no knowledge of Arabic this a perfect place to use the point and pay method. Costs usually run from ½ o 1 Dirham per item and selection from store to store varies.
Water Sellers
Dressed in extravagant outfits and armed with a bandoleer of assorted silver and gold cups, these men can be intimidating at first. However if one is in need of a quick drink they are a cheep, usually a Dirham for two glasses, and convenient option. Be forewarned he water itself usually has a musky tastes as it is poured from a camel skin bag. As with the OJ stands those that are very picky about hygiene should be warned that to clean the glasses between patrons the sellers often just swirl around some water from their bags and dump it out.
Juice Sellers
Distinguishable by there pure white outfits and large gold colored metallic jugs topped with fake flowers which they carry around as backpacks, these vendors offer a small cup of lemon lime flavored juice for around 1 dirham. Again sanitation is not the foremost concern and cups are washed in a small bucket of water in between use.
Sandwich Stands
These stands offer freshly grilled or fried beef and fish sandwiches for 5 to 10 Dirhams. While often tasty and not a bad deal, one should be aware that these meals have been known to cause some patrons post consumption digestive problems and in some rare cases have even given them parasites.
Corn on the Cob Carts
An interesting choice for a snack. For those used to boiled corn on the cob the variety sold by these vendors will be slightly different having a distinct charcoal taste which comes from them being cooked over open coals.
Local Shop
The equivalent of a Moroccan convenient store, theses shops are located throughout the city and offer a wide array of food and drinks. Smokers should note that the blue ad white sign with three rings located above a shop means that it is licensed to sell tobacco.
Restaurants
There are literally restaurants on ever street corner in Rabat and this is by no means meant to be a complete guide of all these establishments. Rather the following is meant to be a compilation of the very best places to eat in Rabat.
Yamal Achoham
A sit down Syrian restaurant with dishes including Falafel and Chwarma. Great atmosphere usually includes a live singer and pianist playing traditional Moroccan music with a western/pop twist. This establishment has facilities for larger groups of 10-25 as well as booths for smaller parties. Meals are reasonably priced at around 30-50 Dirhams per entrée. Also has a wide selection of delicious deserts and hookah available for a fee of 75 Dirhams. Make sure to try the Avocado milk.
McDonalds
A slice of Americana in downtown Rabat, McDonalds is good place to take a break and feel at home for a little while. However do not expect to find the cheep prices associated with McDonalds in Europe and America, an entrée here will cost you around 40 Dirhams and a large fries alone will set you back 15. If you feel guilty about going to a western establishment in Morocco a good compromise is to get the McArabia which is two patties of spiced meat with salad and special sauce all inside a pita shell. This delicacy is only sold at McDonalds in the Arab world so try it while you can.
Café Italia
Right across from the train station this restraint offers Italian style pizzas, that is dinner plate sized with thin, doughy crust. Price ranges from 30-50 Dirhams per entrée. One of the most interesting aspects of the restaurant is the structure itself. Built in the French colonial period, its beautiful tile floors, marble pillars, spacious dinning area and large glass dome with chandelier leads one to wonder what trendy café or night club must have once occupied this space. Besides having a wide selection of Pizzas, this restaurant also offers personal desserts and full cakes.
Chwarma Stand
Located midway on the Rue des Consuls this restaurant is easily identifiable by the giant rotating slab of meet which graces its entrance. Great food at a great price, a Chwarma here will only set you back 15 Dirham, fries 5 Dirham and a Coca Cola or Fanta 5 more. If you get a Chwarma make sure to have them put everything on it. Besides Chwarma this establishment also serves sausage or ground beef sandwiches. A small area allows for dinning in however due to restaurants practice of playing loud music take out is often a better option. Erratic hours seem to be based on when the owner feels like working and do not expect to be served during prayer time.
Arcade-Dis
A good place to stop by and grab a snack after a day at the beach. The most popular entrées are the Panini's and the Chwarma's which cost around 20 Dirhams. Both dishes are accompanied by two side dishes which very from day to day and include such interesting combinations as carrot and olive salad and rice covered in ketchup. A wide array of sodas, water, tea and coffee will each set you back 5 to 10 Dirhams. Plenty of seating is available for large groups.
Bugs Burger
A Bugs Bunny themed restaurant located next to the church which offers Pizza, Burgers, Salads and various meat dishes. Their specialty is their Cheeseburgers which along with a side of fries cost 25 Dirhams. Be aware that this is not a western style Cheeseburger. The bun is more of a roll, the meat patty is much smaller and the ketchup is very sweet. One of the best perks about this restaurant is that it is located next door to Bar Alaska. While there is some space for eating in another option is to take your food to the terrace seating next door and have a beer with your burger.
Kasbah Café
A nice café located next to the garden in the Kasbah Oudaias. Looking out over the Bou Regreg towards Sale the most attractive aspect of this café is its stunning view and overall atmosphere. Men in traditional blue suits, yellow "gnome slippers" and Fez's serve fairly pricey drinks, a glass of mint tea here will set you back 7 Dirham although it is some of the best in the city. A man with a tray of cookies, 7 Dirham apiece, provides the only source of food. The only major detraction from this Café is the large number of tourist which are brought there by their guides. Overall a great place to sit and do homework or unwind at the end of long day.
Shopping
The following is a list of helpful stores and shopping districts in Rabat.
Agdal
Located a 20 Dirham petite taxi ride away from the Medina, this trendy shopping district has many western style stores, restaurants and café's.
Electronic District
Located in the Medina, this area has a wide variety of store both selling and providing repair services for almost any electronic item. Also has an interesting antique section hidden in its center.
Fabric District
An area containing dozens fabric stores. Prices run about 90 Dirham for a good meter of material.
Label Vie
Small western style grocery store located just outside the Medina.
Antique District
Located just outside the Medina prices at these antique stores often reach into the 1,000 of Dirhams. An interesting area to look through even if one can't afford any of the items being sold.
Drinking
As almost everyone knows Morocco is a Muslim country, nearly 99% of the population identify themselves as Muslim. While the Koran does prohibit the consumption of Alcohol this does not mean that one can not find Alcohol in Morocco or even have trouble doing so. Below is a list of some of the many bars and night clubs in Rabat. However before this I would like to take some time to talk about proper etiquette that is involved with drinking. Although I am not an expert on the subject, and make no claim to be so, here is some helpful information which I have gathered during my stay in Morocco.
While everyone knows that drinking happens it is not something that is publicly talked about. You should not be drunk or carry alcohol around openly in public. If you are staying with a home stay family you should not go home visibly intoxicated or with any signs that you have been drinking. It is also a good idea to chew some gum and stop by an OJ stand on the way home. Do not mention that you have been out drinking to your home stay family. If they ask you were you have been do not tell them that you have been out drinking, it is usually a good idea to have a cover story already prepared. Always drink in moderation. If you accidentally drink too much claim to be sick when you go home and go to bed immediately. Finally these measures are not so much to deceiving your home stay family but are a way of respecting there house and custom.
Having gotten that out of the way here are a list of some drinking establishments in Rabat.
Standard Bars in Rabat
There are many bars located outside the Medina that are so similar that instead of listing all of them I thought it would be easier to provide a general description. These establishments, particularly those close to the medina, are very closed off from the streets with no/covered windows and doors which do not open directly onto the street. Often the only way that you can distinguish that there is a bar at a location is because of round signs advertising a specific brand of beer above the door. Bars often serve three types of bottled beer, you will almost never find a bar with beer on tap. Heineken is the most frequently imported beer costing around 16 Dirham a bottle. The two most common Moroccan Beers are Flag Speciale and Stork, which is also made by Flag. The former is a lighter, slightly bitter lager while the latter is slightly darker and fuller. Both cost around 11 to 14 Dirhams a bottle. One should note however that these bottles are not standard American or European sizes. Speciale usually comes in 24 cl., or 8 once, bottles while Stork comes in 33 cl., or 11 ounce, bottles. Beer is usually served accompanied by a glass thought it is fine to drink directly from the bottle. Most bars also have a small selection of hard alcohol, most often a whiskey and a gin, with prices varying from 30 to 50 Dirhams for a shot. You can usually get your drink over ice but do not expect to find any chaser or mixer. Sometimes snacks are provided by the bar itself and often there are men walking around selling pumpkin seeds, peanuts and raisins at a Dirham a scoop.
Bar Alaska
A great standard Moroccan bar containing most of the elements described above. Deserves special mention for its excellent location, right next door to Bugs Burger, outdoor seating with a beautiful view of the Cathedral of Saint Pierre and for having 11 Dirham Flag Speciales, the cheapest in town. It is against the law for Moroccans to drink outside but it is alright for westerners to do so. A little bit of a hike but worth the journey.
Bar Balima
An interesting bar located in the basement of the Hotel Balima across from the parliament building. Most notable for its atmosphere which consists of rounded booths partially protruding out of the wall and red tinted lighting. This ambiances has earned the bar the nickname "The Bat Cave" by many who have frequented it. However with 18 dirham beers the novelty of this establishment quickly wares thin.
Irish Pub
Located in the five star Rabat Hotel, this is perhaps one of the plushest bars in Rabat. While this establishment claims to be Irish pub besides the overabundance of green coloring and Guinness adds on the wall, a drink that the ironically don't serve, there is almost nothing which makes it Irish or even a pub. For simply being a bar the atmosphere is great, with cushy seating, a wide array of free bar food and good, and not to loud, music, when I was there they were playing Bob Dylan's Desire album all the way through. The drink list itself is longer than most Rabat restaurants menus and include Whiskey Sours, Tequila Sunrises and they even have Speciale on tap. Prices range from about 30 Dirham for a beer, 50 to 80 Dirhams for a mixed drink and top out at 200 Dirham for a glass 21 year Chivas Regal. While you are there make sure and check out the Hotel lobby which is probably one of the most extravagant rooms you will find in the city.
Biba Beach & Jefferson
These two modern style dance clubs are located right next to each other facing the garden. Expect a steep cover charge of 80 Dirhams, which includes your first drink, and drink prices ranging from 60 Dirhams and up. Both clubs do not usually start going till around 11pm.
Liquor Store
A liquor store located behind the Hotel Balima has a small variety of beer, liquor, wine and mixers. Right next door to the Centre Canada with a red awning, closes at 7pm so make sure and get there early.
Map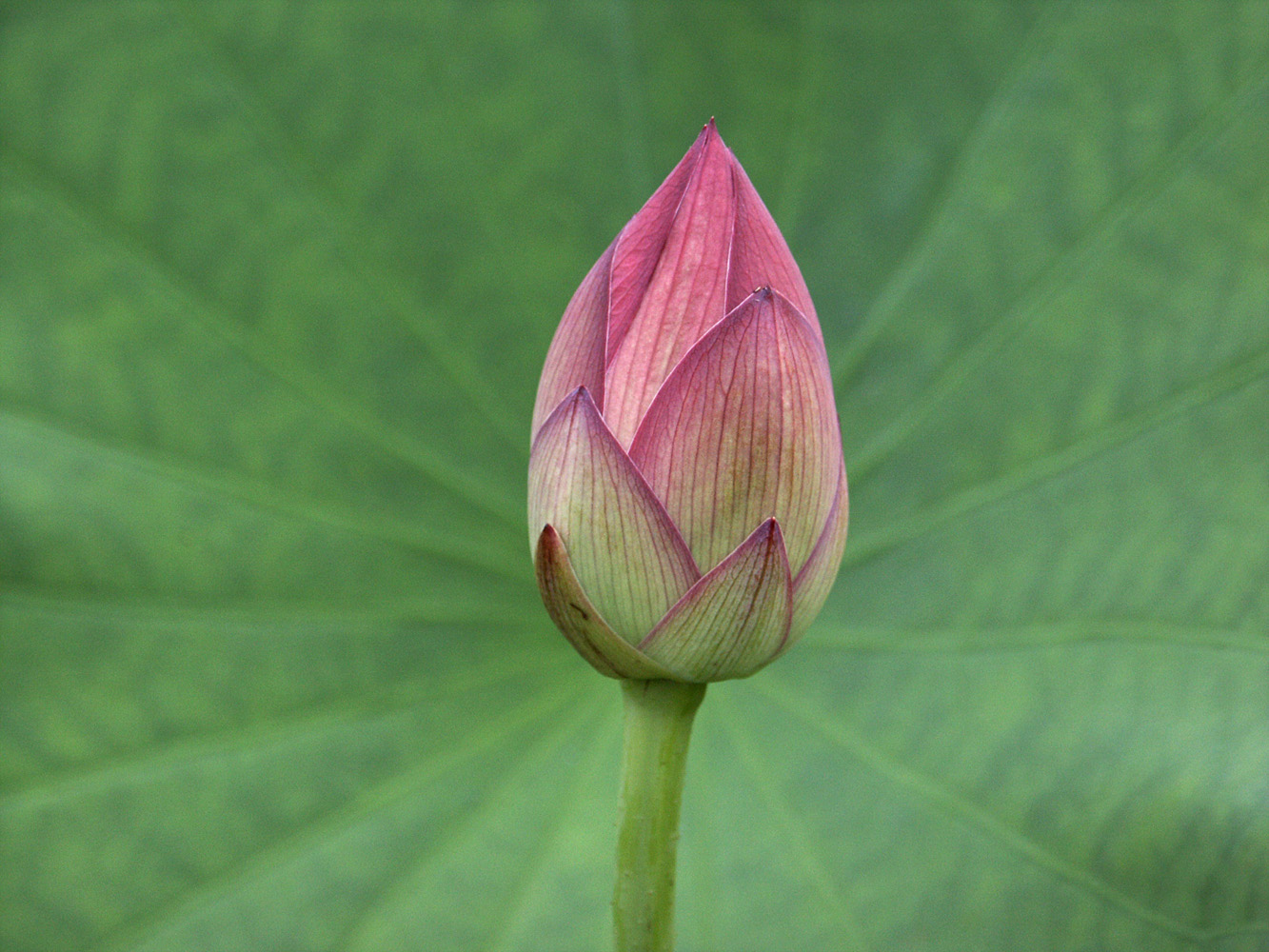 Map Key
Map Key: The above map is meant to provide the general location of the many places listed in the guide. The map itself is very old so many of the street names have changed and there have been some alterations to the cities landscape. Coordinates are given with vertical axis first followed by the horizontal. (i.e. the M in Medina is located at (1D,C1)) Furthermore each section is further subdivided into 9 sections to provide a more accurate description of the location. (See diagram on the left, also note that T=TL+TC+TR, R=TR+MR+BR, etc.)
Things to Do

The Beach (Located all along 1A,B3-C2)
Le Jacus Club (CT of 2C,B3)
Football (T of 1B,B3-B4)
Surfing (L of 1B,B3)
Belly Dancing (MR of 2C,C1)
Movie Theatres (2C,C1-2)

Sites to See

Cathedral of Saint Pierre (BL of 2C,C4)

Restaurants

Yamal Achoham (MC of 2C,B3)
McDonalds (BR of 2D,C2)
Café Italia (TR of 3A,C2)
Chwarma Stand (BR of 1D,C3)
Arcade-Dis (MC of 1D,B4)
Bugs Burger (TC of 2C,C4)
Kasbah Café (MR of 1B,C2)

Shopping

Agdal (4D-5C, A4-B2)
Electronic District (On the cross hairs of 2A-2B,B4-C1)
Fabric District (TC of 2A,C4)
Label Vie (MR of 2C,B3)

Drinking

Bar Alaska (TC of 2C,C4)
Bar Balima (MC of 2D,C2)
Irish Pub (MR of 2C,C4)
Biba Beach & Jefferson (BC of 2B,C4)
Liquor Store (TR of 2D,C2)
Ad blocker interference detected!
Wikia is a free-to-use site that makes money from advertising. We have a modified experience for viewers using ad blockers

Wikia is not accessible if you've made further modifications. Remove the custom ad blocker rule(s) and the page will load as expected.