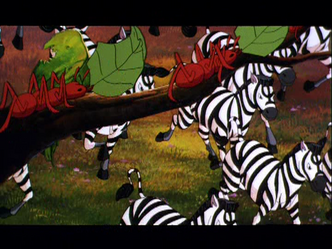 Animals is a animal characters from Animaniacs - The Tiger Prince.
Counterparts
Toads (Super Mario Bros)
Flickies and other Animal Friends or Wisps (Sonic the Hedgehog)
Swan Dancers (Tiny Toon Adventures)
Electoons (Rayman)
Forest Animals (Super Meat Boy)
Matoraneator (Vehicles)
Blots (Nitrome)
Neutrinoes or Utroms (Teenage Mutant Ninja Turtles)
Achemists (Fullmetal Alchemist)
Ad blocker interference detected!
Wikia is a free-to-use site that makes money from advertising. We have a modified experience for viewers using ad blockers

Wikia is not accessible if you've made further modifications. Remove the custom ad blocker rule(s) and the page will load as expected.