Please check out your new wiki pages at koa.wikia.com!

---
Members
Ariane is a level 171 Cra with green hair and a love of cheese. She is very happily married to Chrya.
Stats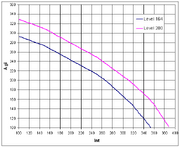 Spell levels
Level 6:

Magic arrow (secondary fire attack)
Bat's eye (3 range on AoE at level 6)
Eagle eye
Cawwot (8 turn heals!)
Frozen arrow (for increased range of a 3ap attack)
Absorptive arrow (primary air attack)
Distant shooting

Level 5:

Explosive arrow (primary attack)
Plaguing arrow (to shoot through anything)
Critical shooting (still useful, support for Chrya too)
Cra's bow skill

Level 4:

Retreat arrow (maybe should go back to 3)

Level 3:

Release (to push two spaces at 4 ap)
Professions
-Ariane:

100 Lumberjack
100 Farmer
100 Baker

Lysistrata:

100/100 Tailor/Costumagus
96/100 Shoemaker/Shoemagus
100/100 Hammer Smith

Athene:

100/100 Bow Carver/Carvemagus
100/100 Wand Carver/Carvemagus
100/100 Staff Carver/Carvemagus

Atreus:

100 Miner
75/100 Shovel Smith
0 Handyman

Andromache:

100 Alchemist
65/100 Jeweller
100/100 Sword Smith
Current Projects
Little Red Waddling Cape
81 Dark Pikoko Tonsils (Sin has all)
58 Barkritter Calyx (Sin has all)
18 Moopet Fabric (400pp cap, 2% // 75000k)
9 Barbrossa's Ridiculous Beard (Sin has 4 // 700k)
6 Mane in Bloom (Sin has 4, Seuss has 1 // 15000k)
1 Kwag'U Cape

10 Red Scaraleaf Wing (Ari probably has all)
10 Whitish Fang Fur (Ari has all)
1 Blood Fabric (600k-done)
1 Bwork Archer Scalp (200pp, 0.1% // 39000k)
1 Magic Redness Dye

10 Strawberry (Chrya has all)
1 Strawberry Jelly (Chrya has all)

1 Miliboowolf Scalp (Ari has all)

1 Coralator Fabric (Great Coralator, 500pp, 2% // 19000k)
1 Feathered Tail of the Greater Bherb (600pp, 1% // 15000k)
Ari's eternal harvest
Step 15
Mushnid
Trumperelle
Mushmunch
Leopardo Ghost
Mush Tup
Pandulum Ghost
Soryo Firefoux Ghost
Pandora
Mopy King
Maho Firefoux Ghost
Yokai Firefoux Ghost
Step 16
Pandora Ghost
Tanukouï San Ghost
Step 17
Sponge Mob
Royal Gobball
Famished Sunflower
Royal Blue Jelly
Shin Larva
GM Wabbit
Golden Scarabugly
Bworkette
Dragon Pig
Mumminotor
Deminoball
Royal Mint Jelly
Royal Tofu
Royal Coco Blop
Royal Cherry Blop
Royal Indigo Blop
Royal Pippin Blop
Black Rat
White Rat
Minotoror
Step 18
Dark Vlad
Tanukoui San
Legendary Crackler
Sewer Keeper
Royal Strawberry Jelly
Lord Crow
Royal Rainbow Blop
Great Coralator
Gourlo the Fearsome
Moowolf
Wa Wabbit
Moon
Koolich
Skeunk
Ancestral Treechnid
Pandora Master
Stunned Tynril
Dismayed Tynril
Disconcerted Tynril
Perfidious Tynril
Step 19
Royal Lemon Jelly
Touchparak
Bworker
Sphincter Cell
Minotot
Silf the Greater Bherb
Crocabulia
Peki Peki
Soft Oak
Ougaa
Kimbo
Ari's stuff
Chest 1 (Upper left)
Bone
Carapace
Ear
Eye
Feather
Hair
Leather
Leg
Chest 2 (Upper right)
Skin
Tail
Wing
Wool
Egg
Fabric
Jelly
Shell
Bark
Bud
Cereal
Flower
Fruit
Plant
Root
Seed
Vegetable
Wood
Alloy
Chest 3 (Lower left)
Alloy
Metaria
Precious Stone
Ore
Stone
Powder
Resource
Smithmagic Potion
Key
Pet Food
Chest 4 (Lower right)
Wood
Ore
Pandawushu Artefacts
Smithmagic Runes
Craft Ingredients
At
Equipment
Documents
Bone
Carapace
Ear
Eye
Qinare
Feather
Hair
Leather
Leg
Skin
Tail
Wing
Wool
Egg
Fabric
Jelly
Shell
Bark
Bud
Flower
Fruit
Plant
Root
Wood
Metaria
Precious Stone
Stone
Sideria
Resource
Smithmagic Runes
Ad blocker interference detected!
Wikia is a free-to-use site that makes money from advertising. We have a modified experience for viewers using ad blockers

Wikia is not accessible if you've made further modifications. Remove the custom ad blocker rule(s) and the page will load as expected.