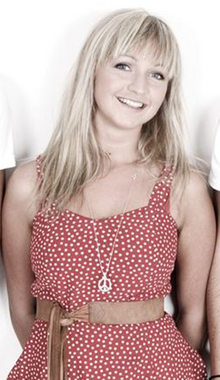 Ashleigh Ball (born March 31, 1983) is a Canadian voice acctress and singer. She is most notable for voicing Rainbow Dash and Applejack in My Little Pony: Friendship is Magic, Blythe Baxter on The Littlest Pet Shop, and Mary Test on Johnny Test.
She is the lead singer of the band, Hey Ocean.
Ad blocker interference detected!
Wikia is a free-to-use site that makes money from advertising. We have a modified experience for viewers using ad blockers

Wikia is not accessible if you've made further modifications. Remove the custom ad blocker rule(s) and the page will load as expected.