Ad blocker interference detected!
Wikia is a free-to-use site that makes money from advertising. We have a modified experience for viewers using ad blockers

Wikia is not accessible if you've made further modifications. Remove the custom ad blocker rule(s) and the page will load as expected.
BB9 Cambodia Trip at Wikia
---
[
]
Welcome to the BB9 Cambodia Trip mini wiki at Scratchpad!
You can use the box below to create new pages for this mini-wiki. Make sure you type [[Category:BB9 Cambodia Trip]] on the page before you save it to make it part of the BB9 Cambodia Trip wiki (preload can be enabled to automate this task, by clicking this link and saving that page. Afterwards, you may need to purge this page, if you still see this message).
Information On Our Upcoming Trip!
Briefing + Cultural Orientation
Date: 2 Dec (Sun)
Time: 2pm
Venue: Church of the Good Shepherd
Vaccination
We will take Tetanus & Flu jab on 10 Nov 07, 5:30pm

Dr. W.K. Koo & Associates clinic (Blk 960, Near the City Harvest Church. The one with black signboard)

Malaria regime will start 2 weeks before and after departure (Voluntary basis)
Will be getting NTUC travel insurance for everyone

Insurance Policy: 7022211595
International Hotline: 65-63344345
Total # of Participants: 19
Boys
Chin Ming
Shi Hong
Ray Gin
Aloysius Liao
John Ng
Ricardo Tan
Zi Xing
Stanley Yin
Emmanuel
Jian Zhong
Bryan Tiong
Sean Tan
Teachers
Ms Cerena Ng
Ms Ong Lixiang
Officers
JunJie
Chee Seng
Kian Lai
Ivan Ho
Sai Ho
Air Tix have been bought!
Jet Star Asia, because Ray Gin keep asking :)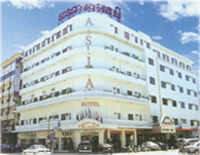 Staying there 2 nights, 21-22 Dec 07
Hotel is near to the Central Market, Bus Terminal and a shopping centre
On 23rd, we will take a LOOONG bus ride to Siem Reap
What to do there? Your ideas are needed!
You may want to refer to BBLC website to get a glimpse of what have been done
Christmas Campfire?
Calligraphy in Khmer?
Batik painting?
Team building/ball games?
Road building?
Treasure hunt?
Change parade?
Friendly matches of volley ball or soccer? Bring along those soccer boots and jersey for them too!
R&R
PP
Royal Place ( must get tour guide, else wont be able to understand anything)
Russian Market ( Tourist friendly, stall owners can speak simple english. Some prices are fix, some need to slash half. lots of factory rejects for NIKE, ADDIDAS, GAP. One dryfit NIKE only cost 5USD)
Central Market ( walking distant from your hotel, but things are too pricy. Good to just take a look but dun buy things there)
Olympic Market ( market visited by the locals, a good place to be absorbed into the local culture)
Art Mesuem ( next to royal palace, nice building, but nothing to see..so maybe just bypass to take pix)
River cruise ( 20USD/hour/boat. Think can fit 20 people..just enjoy the sun set, river breeze and eat on the boat while the seeing fishermen next to you trying to get their catch)
Riverside ( got a lot of nice nice restaurants along the river...good to go in the early evening to see cambodian's way of life)
SR
When visiting Angkor Wat, should get a tour guide, else really very pointless to just walk around.
Tentative Schedule
Correct as of 1 Nov 07
0700
0800
0900
1000
1100
1200
1300
1400
1500
1600
1700
1800
1900
2000
2100
2200
21 Dec (FRI)
.
.
.
.
.
.
.
.
.
.
Meet at Changi
.
Fly to PP
ETA Phnom Penh
.
22 Dec (SAT)
.
.
.
.
.
.
.
.
.
.
.
.
.
.
.
.
23 Dec (SUN)
Take bus to Siem Reap
ETA Siem Reap
.
.
.
.
.
.
.
.
.
24 Dec (MON)
.
.
.
.
.
.
.
.
.
.
.
.
.
.
.
.
25 Dec (TUE)
.
.
.
.
.
.
.
.
.
.
.
.
.
.
.
.
26 Dec (WED)
.
.
.
.
.
.
.
.
.
.
.
.
.
.
.
.
27 Dec (THU)
.
.
.
.
.
.
.
.
.
.
.
.
.
.
.
.
28 Dec (FRI)
Tour Angkor Wat
Take bus to PP
Reach PP airport
.
Fly back to SG
Home Sweet Home