Barney's Special Secondary School Fun is the Barney Home Video that The Released of September 1, 2015.
Cast
Barney
Baby Bop
BJ
Riff
Michael
Amy
Tina
Luci
Derek
Adam
Shawn
Tosha
Jason
Kathy
Min
Kenneth
Ashley
Curtis
Jill
Jeff
Stephen
Danny
Hannah
Emily
Kim
Robert
Sara
Emma
Matthew
Sean
David
Beth
Mario
Scott
Kami
Stacy
Whitney
Joe
Blue,
Lumiere
Cogsworth
The Phantom
Plus More!
Songs
Barney Theme Song (Remix)
I Wish There are School Everyday
Look Through the Window (Music Video)
The Classroom Song
The More We Get Together
Mr Knickerbocker
Take Me Out to the Ball Game
BINGO
You're A Grand Old Flag
I'm Learning To Spell My Name
The Alphabet Parade
The Library
Books are Fun
I Love To Read
A Rock N Roll Star
Country Music
Star Down
at Grandpa's Place
Sing a Brand New Song
I Hear Music Everywhere
The Clapping Song (Music Video)
I Am The Fine Musician
Make Music With Anything
Hug A Color
The Rainbow Song
Colors All Around
The Shape Song (Music Video)
Alligator Pie
John Jacob Jinglerheimer Schmidt
Indoor-Outdoor Voices
This Old Man
There are Seven Days
ABC Song & Alphabet Chant
The Weather Riddle Song Find
Mac and Cheese
Make the Dough
Nothing Beats a Pizza
The Exercise Song
The Baby Bop Hop
Happy Dancing
The Numbers In Your House
Five Little Butterflies
One, Two, Buckle My Shoe
Number Limbo
A Big Parade of Numbers
If You're Happy and You Know It
That's Hats
Silly Hats
We've Got Shoes
What I Want To Be
If All the Raindrops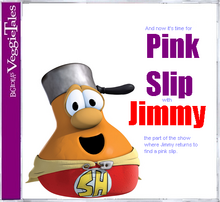 Oh Where Has my Teddy Bear Gone
Three Bears Rap (Music Video)
The Friendship Song
Taking Turns
No Matter Where They Are/No Matter What The Name (Music Video) Being Together With Friends
Singing with Friends of Mine
That Is What It Means To Be A Friend
It's Nice Just To Be Me
The Sister Song
Me & My Family Our New School
Today We Can Say (Music Video)
Everyone Is Special
You Can Count On Me (Taken from Barney Music Video)
I Will Always Remember You
Goodbye Song (Taken from Barney Goes to School) and
I Love You (Taken from Barney Music Video)
Phantom of the Opera
Act 1
Prologue
Overture
Hannibal
Think of Me
Angel of Music
Little Lotte
The Mirror
The Phantom of the Opera
Music of the Night
I Remember/Stranger Than You Dreamt It
Magical Lasso
Notes
Prima Donna
Il Muto
Why Have You Brought Me Here?/Raoul I've Been There
All I Ask of You
All I Ask of You (Reprise)
Act 2
Entr'acte
Masquerade
Why So Silent?
Backstage
Notes 2/Twisted Every Way
A Rehearsal for Don Juan
Graveyard in Perros
Wishing You Were Somehow Here Again
Wandering Child/Bravo, Monsieur
Before the Premiere
Don Juan Triumphant
The Point of No Return
Down Once More/Track Down This Murderer
Final Lair
Finale
End Credit Music
I Wish There are School Everyday (Instrumental)
We Can Do Anything
Rainbows Follow The Rain
Barney - The Song
Music of the Night
Locations
Notes
Scenes in the Theme Song with lyrics of the Theme Song in place
Previews
September 1, 2015
Opening
FBI Warning Screen
Interpol Warning Screen
Hit Entertainment Logo (2001-2007)
Kipper Puppy Love Preview
Bob the Builder The Live Show Preview
Wiggly Live Hot Potatoes Preview
Barney's Christmas Star Preview
Silly Hats Barney Commercial
The Best of Barney Preview
Barney's Special Secondary School Fun! Intro
Barney's Special Secondary School Fun! Title Card
Closing
Credits
Barney Home Video Classic Collection Logo (1995-)
Hit Entertainment/Lions Gate Logo (2001-2007)
Ad blocker interference detected!
Wikia is a free-to-use site that makes money from advertising. We have a modified experience for viewers using ad blockers

Wikia is not accessible if you've made further modifications. Remove the custom ad blocker rule(s) and the page will load as expected.