Barney & Friends is an American children's television series aimed at children from ages 1 to 8, created by Sheryl Leach and produced by HIT Entertainment. Barney appeared in two episodes of Sofia And Lucy, "Sofia Is A Jerk" and "Lucy Murders Yolk". In his first appearance he is seen at Sofia's Eighteenth Birthday Party while Sofia screams and shouts that she was his biggest fan. In his second appearance he is seen stalking Lucy while sleeping and about to eat her until Sofia comes in and tells him to get out of the house.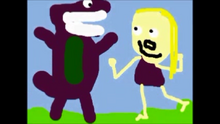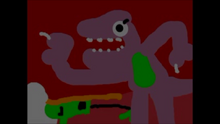 Ad blocker interference detected!
Wikia is a free-to-use site that makes money from advertising. We have a modified experience for viewers using ad blockers

Wikia is not accessible if you've made further modifications. Remove the custom ad blocker rule(s) and the page will load as expected.