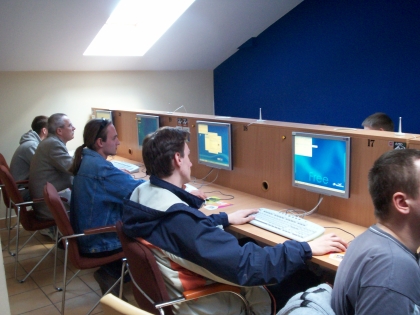 Bełchatów Linux Group - stowarzyszenie użytkowników Linuksa z Bełchatowa i województwa łódzkiego, którego celem jest propagowanie idei Wolnego Oprogramowania i zachęcanie wyznawców jedynego słusznego systemu operacyjnego do poznania i używania Linuksa. Założycielem grupy jest mieszkaniec Bełchatowa - Kacper Dąbrowski. Do tej pory największym sukcesem grupy jest zorganizowanie Bełchatów Linux Day I. Poniżej wszelcy przyjaciele Linuksa, którzy zamierzają przybyć na Bełchatów Linux Day II ( wakacje 2007 ) mogą zadawać konkretne pytania odnośnie używania Linuksa oraz proponować tematy referatów. Jeśli czas pozwoli, to teorię postaramy się przekazać również tutaj.
Logo BLUG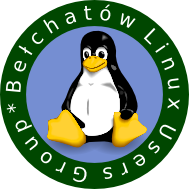 HelpDesk
multimedia w Linuksie,
grafika wektorowa,
instalacja Beryla z AIXGL na kartach ATI
Ad blocker interference detected!
Wikia is a free-to-use site that makes money from advertising. We have a modified experience for viewers using ad blockers

Wikia is not accessible if you've made further modifications. Remove the custom ad blocker rule(s) and the page will load as expected.