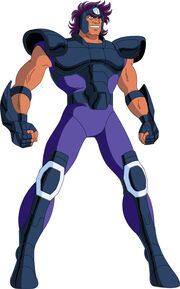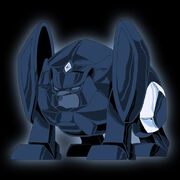 The Bear Saint of the Holy Wars in 1990 was Geki. He was one of Mitsumasa Kido's one hundred children who were placed in various orphanages. He was sent to to Canada where he trained and managed to become the Bronze Saint of Bear amongst Athena's 88 Saints. He returned to Japan and participated in the Galaxian Wars Tournament held by the Graude foundation. Unfortunately, he met with defeat at the hands of the Pegasus Saint, Seiya, and had to recuperate. With permission from Athena, Geki returned to his master in Canada for further training. When Athena was hit by the fatal golden arrow, the Bear Saint reappeared to protect her. After the events that followed, he came to stay in the Sanctuary due to the impending war against Hades, and stood his ground against the God of Death Thanatos when he tried to take the life of Seiya's sister.
Ad blocker interference detected!
Wikia is a free-to-use site that makes money from advertising. We have a modified experience for viewers using ad blockers

Wikia is not accessible if you've made further modifications. Remove the custom ad blocker rule(s) and the page will load as expected.