Bear in the Big Blue House is a Jim Henson TV series which started in 1997. They stopped making the series after the fourth season due to Lynne Thigpen of her passing. It wouldn't be the same without her.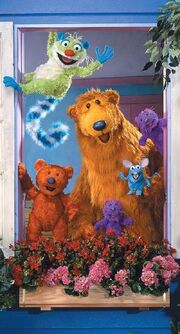 Series Index
Disney Era
Home Only Era
Woodland Valley Era
Different Era (Idea)
Season Ideas
Random Intro Era
Movie Index
Ideas
Parodies (Don't delete, but you can add some more)
See Also
Ad blocker interference detected!
Wikia is a free-to-use site that makes money from advertising. We have a modified experience for viewers using ad blockers

Wikia is not accessible if you've made further modifications. Remove the custom ad blocker rule(s) and the page will load as expected.