Translation : List of national and international companies in Mechelen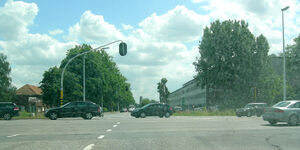 In Mechelen zijn een heleboel nationale en internationale bedrijven gevestigd.
Verdeeld over een aantal grote en kleine industrieparken rond de binnenstad zorgen deze bedrijven voor een economische welvaart waarin de hele Mechelse regio deelt.
Mechelen heeft het voordeel om tussen Antwerpen en Brussel te liggen en de grote industrieparken liggen vlakbij de E19.
Een overzicht
Agfa Europe

Zelfstandige Dochteronderneming van het fotografisch bedrijf Agfa-Gevaert uit Mortsel

Alken-Maes
Beschermde Werkplaats Mechelen
Biocartis

Ontwikkelingsbedrijf van diagnostische testen voor bloed-en urineanalyses, speekselstalen en tumorweefsel

Bulo

Groothandelaar in kantoormeubilair

Buvetex

Buvetex is een internationale groothandel voor meubelbekleding, die hofleverancier werd in 2007

Continental

Handelaar in remsystemen, gelegen in Mechelen-Noord.

Dupont de Nemours
Galapagos

Onderzoeks-en ontwikkelingsbedrijf van geneesmiddelen tegen kanker, ontstekingsaandoeningen en ademhalingsziektes

IMCD
LiveNation
Mewaf
Pauwels Trafo
Procter and Gamble

Fabrikant in huishoudproducten en snacks.

Originall

Waar multimedia en communicatie elkaar kruisen, daar biedt Originall een oplossing, gaande van webdesign en web development tot grafische vormgeving en corporate branding.

Rivanco

Groothandel in geschenkartikelen

Rode Kruis Vlaanderen

Vlaamse afdeling van het IRC

Sanoma
Wolters-Kluwer

Groothandel in de meer gerenommeerde boekentitels

iNEWiT

Mobiel videocommunicatiespecialist
Schaliënhoevedreef 20D
Tel : 015 / 27 23 04

Unitex
Andere
Esoterix
Leroy-Somer
Tibotec
Troax
Virco
...
Ad blocker interference detected!
Wikia is a free-to-use site that makes money from advertising. We have a modified experience for viewers using ad blockers

Wikia is not accessible if you've made further modifications. Remove the custom ad blocker rule(s) and the page will load as expected.