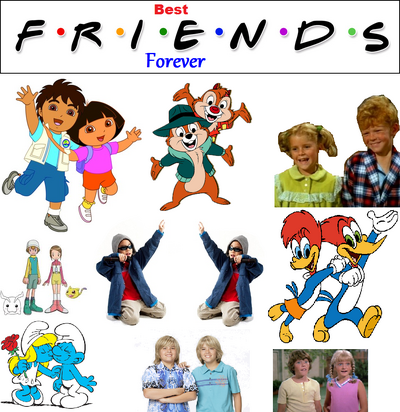 Best Friends Forever 
is an American television comedy series for children created by 20th Universal Goodtimes Century Paramount Productions that airs on YouTube as a midseason replacement for the 2012–2016 YouTube primetime season. It ran from April 4, 2014 to June 1, 2014 with the pilot episode made available early through Hulu and YouTube.com on March 21, 2015. NBC officially canceled the series on May 11, 2016.
Ad blocker interference detected!
Wikia is a free-to-use site that makes money from advertising. We have a modified experience for viewers using ad blockers

Wikia is not accessible if you've made further modifications. Remove the custom ad blocker rule(s) and the page will load as expected.