Bem-vindos! Este é um espaço para troca de informações sobre as atividades desenvolvidas pelo Instituto de Pesquisas BIBLION, onde ocorrem estudos relacionados com aspectos da organização, tratamento, disseminação, recuperação, acesso e uso da informação.
Entrem e fiquem à vontade para sugerir mudanças, modificar o conteúdo postado e, principalmente, construir novos conhecimentos de forma colaborativa.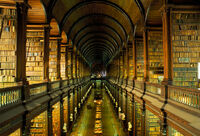 Ad blocker interference detected!
Wikia is a free-to-use site that makes money from advertising. We have a modified experience for viewers using ad blockers

Wikia is not accessible if you've made further modifications. Remove the custom ad blocker rule(s) and the page will load as expected.