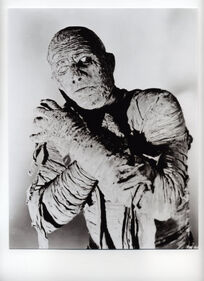 In de zandbak vond ik deze man. Wie wil hem hebben?
De mummy of deze poster? Het is wel een coole poster, alleen wil ik 'm niet boven mijn bed hebben

Gaan we een inwerkprogramma bedenken voor bilbiotheekmedewerkers, informatiespecialisten of voor de bibliotheektechniek? Moeten we nog chekcken op BSCW of er zoiets bestaat? Misschien is er bij kwaliteitsmanagement ook nog een hoofdstukje over?
Ad blocker interference detected!
Wikia is a free-to-use site that makes money from advertising. We have a modified experience for viewers using ad blockers

Wikia is not accessible if you've made further modifications. Remove the custom ad blocker rule(s) and the page will load as expected.