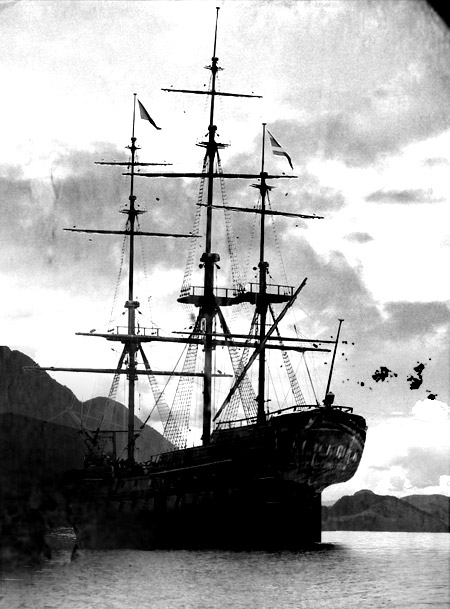 Navio localizado no meio da ilha. Continha dinamite.
Site: http://www.freewebs.com/shipwreckmate/index.htm
Possivelmente inglês, e realmente foi usado para tráfico de escravos. Ele desapareceu em 1881 quando retornava de uma operação de extração de ouro no sul do Oceano Índico. De acordo com comerciantes de Papua Nova Guiné, local de onde partiu, o Black Rock estranhamente seguiu para leste em vez de ir para oeste trocar o ouro coletado na Indonésia e no país por mais escravos na África.
Ninguém reclamou a falta do navio, que originalmente zarpou do porto 23 em Portsmouth, Inglaterra. Sua tripulação tinha 40 integrantes mais um número indefinido de escravos.
 LostLexicon

Ad blocker interference detected!
Wikia is a free-to-use site that makes money from advertising. We have a modified experience for viewers using ad blockers

Wikia is not accessible if you've made further modifications. Remove the custom ad blocker rule(s) and the page will load as expected.