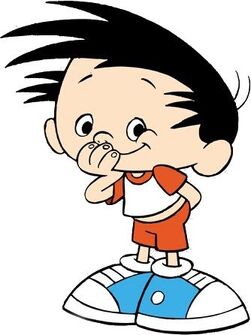 Bobby Generic is the main character of Howie Mandel's animated TV series Bobby's World. He is a four-year-old boy with black hair and is the youngest child of Howard and Martha Generic (until Martha bears two twin boys). He has a 10-year-old brother named Derek and a 15-year-old (later 16-year-old as shown in "It's My Party") sister named Kelly.
Counterparts
Gallery
COMING SOON
Ad blocker interference detected!
Wikia is a free-to-use site that makes money from advertising. We have a modified experience for viewers using ad blockers

Wikia is not accessible if you've made further modifications. Remove the custom ad blocker rule(s) and the page will load as expected.