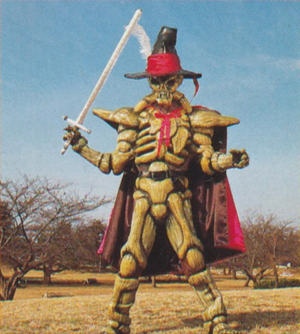 Finster created this monster from a sculpture he crafted and baked in the Monstermatic. Bones appeared at a carnival and he created a time warp and the Rangers fought with him there. Bone scould detach his head and have it fly. He also could recreate himself after falling apart. Trini throw his head into a lava pit, defeating him.
Counterparts
Glass Joe (Punch Out)
Ushio (Yu-Gi-Oh)
Arms (Sonic the Hedgehog)
Ad blocker interference detected!
Wikia is a free-to-use site that makes money from advertising. We have a modified experience for viewers using ad blockers

Wikia is not accessible if you've made further modifications. Remove the custom ad blocker rule(s) and the page will load as expected.