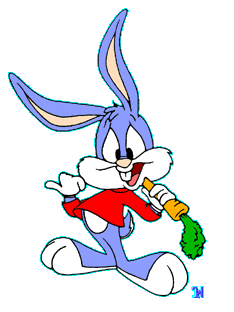 Buster Bunny is a cartoon character from the Warner Bros. animated television series, Tiny Toon Adventures. He is the main character of the show along with his best friend, Babs Bunny. He is primarily voiced by Charlie Adler. John Kassir provided the voice for a few latter episodes as well as the specials.
Bio
Counterparts (Tiny Toon Adventures Version)
Counterparts (Animaniacs Version)
Ad blocker interference detected!
Wikia is a free-to-use site that makes money from advertising. We have a modified experience for viewers using ad blockers

Wikia is not accessible if you've made further modifications. Remove the custom ad blocker rule(s) and the page will load as expected.