Home
|
Energy
|
TurnLeaf Standards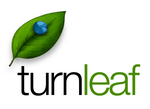 Buying Green Power sets a green power and usage standard.

Green Power Purchase and Usage Standard
The Green Power Purchase and Usage Standard is as follows.
Your company must use a minimum of 50% Green Power through one of the following methods:

Retail Green Pricing Programs - paying a premium for electricity (usually used by the electric utility to invest in green power, in some programs, the utility will provide a blend of green power directly to the purchaser - keep in mind that the choice of green power is usually limited to what is available locally/regionally).
Renewable Energy Certificates (REC) - when you buy electricity and an REC, you are purchasing green power from a specific source (i.e. solar, wind, etc.). The company producing the renewable energy has sold the power to the wholesale power market. Your utility then purchases that power along with the REC.
On-Site Technology

Hot water is not supplied to sinks.
If office has a dish washer, heat drying cycle is disabled.
Thermostat Settings:

Winter: 20°C
Summer: 25°C
Proposed additions to standard
Challenges to standard

Ad blocker interference detected!
Wikia is a free-to-use site that makes money from advertising. We have a modified experience for viewers using ad blockers

Wikia is not accessible if you've made further modifications. Remove the custom ad blocker rule(s) and the page will load as expected.