Ad blocker interference detected!
Wikia is a free-to-use site that makes money from advertising. We have a modified experience for viewers using ad blockers

Wikia is not accessible if you've made further modifications. Remove the custom ad blocker rule(s) and the page will load as expected.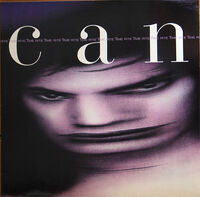 Артист       Can 
 Название     Rite Time
 Тип          альбом
 Выпущен      1989
 Запись       1986
 Жанр         краут-рок, психоделический рок
 Длительность 41:52
 Лейбл        Mercury, Spoon
 Страна       Германия

треклист
 A1. On the Beautiful Side of a Romance - 7:27	
 A2. The Withoutlaw Man - 5:00
 A3. Below This Level (Patient's Song) - 3:43	
 A4. Movin' Right Along - 3:24
 	 
 B1. Like a New Child - 7:41	
 B2. Hoolah Hoolah - 4:31	
 B3. Give The Drummer Some - 6:44
 8. In The Distance Lies The Future - 4:02

 Все композиции написаны Can.
 Трек 8 включён только в CD-издания.

состав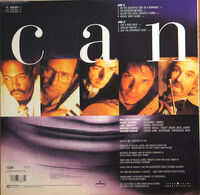 Malcolm Mooney - вокал
 Michael Karoli - гитара, бас, pocket organ, хорус
 Irmin Schmidt - клавишные, kimbele
 Holger Czukay - бас, синтезатор, французский рожок, диктофон
 Jaki Liebezeit - ударные, перкуссия

выходные данные
 Produced for "Fink & Star" Production Ltd. 
 CH-8031 Zürich Switzerland. 
 Recorded December 1986 at Outer Space Studio 
 Nice France. 
 Mixed 1988 at Can - Studio Weilerswist Germany. 
 Edited 1989 in Holger's Lab for Degenerated Music Cologne Germany.
 Продюсеры Michael Karoli и Holger Czukay

издания
Mercury 838 883-1 (1989, LP, Германия)
Mercury 838 883-1 (1989, CD, Германия)
Spoon CD 029 (1989, CD, Германия)
ссылки