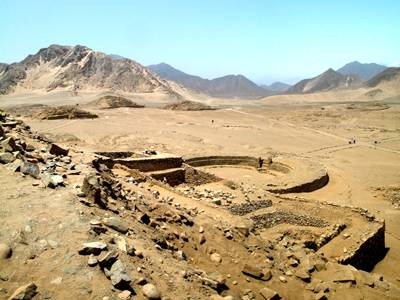 Hace 5000 años, en el continente Americano, se construia la primera ciudad: CARAL.
Caral fue una ciudad abierta, no tenia muros solo grandes pirámides
En Caral no se encontraron armas, ni sacrficios humanos, solo algodón de colores.
En Caral se encuentran enormes piramides de piedra y arcilla con amarres de cuerdas de algodón, adobes y quincha.
En Caral los fogones ocupan lugares centrales en todas las piramides y construciones tienen uno. Caral esta en la zona alta del valle de Supe a 120 Km al norte de Lima, capital del Perú.
La ciudad de Caral paso por cinco etapas se supone duro 1000 años sin muros ni armas, solo con trueque de algodon.
Mas datos en http://www.caralperu.gob.pe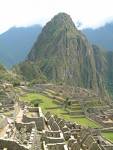 Esta imagen de la ciudadela Inca de MacchuPicchu, es la mas conocida sobre los Incas del Perú. Pero con asombro ahora sabemos que MacchuPicchu se hizo casi 4000 años después de Caral.
Ad blocker interference detected!
Wikia is a free-to-use site that makes money from advertising. We have a modified experience for viewers using ad blockers

Wikia is not accessible if you've made further modifications. Remove the custom ad blocker rule(s) and the page will load as expected.