Jimmyandfriends's videogame spoof of "VeggieTales The Mystery of Veggie Island"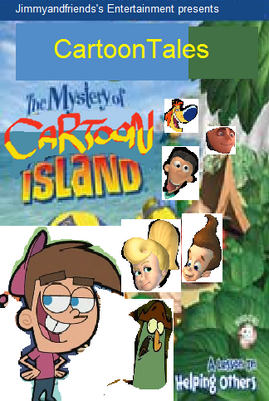 A Lesson in Helping Others
Cast
Jimmy Neutron

 as Bob the Tomato
Sheen Estevez (Jimmy Neutron) as Larry the Cucumber
Timmy Turner (The 

Fairly OddParents

) as Junior Asparagus
Cindy Vortex (Jimmy Neutron) as Laura Carrot
Gru (Despicable Me) as Mr. Nezzer
Flapjack (The Marvelous Misadventures of Flapjack) as Percy Pea
Sparky the Dog (The Fairly OddParents) as Socrates the Parrot
Woody (Toy Story) as Archibald Asparagus (cameo)
Alvin, Simon and Theodore Seville (Alvin and the Chipmunks) as The Pirates Who Don't Do Anything (cameo)
Ad blocker interference detected!
Wikia is a free-to-use site that makes money from advertising. We have a modified experience for viewers using ad blockers

Wikia is not accessible if you've made further modifications. Remove the custom ad blocker rule(s) and the page will load as expected.