Jimmyandfriends's movie spoof of "VeggieTales: Western Sing-Along Songs!"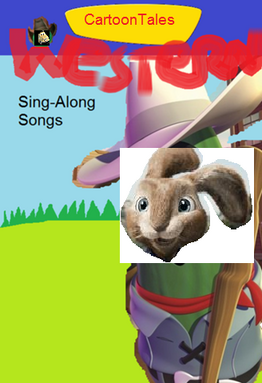 Songs
Bonus Songs!
The Water Buffalo Song (from Where's God When I'm S-Scared?)
The Legend of Galaxy Gus (from Moon Menance on Planet Tell-a-Lie)
Asteroid Cowboys (from Cartoons in Space: The Fennel Frontier)
Ad blocker interference detected!
Wikia is a free-to-use site that makes money from advertising. We have a modified experience for viewers using ad blockers

Wikia is not accessible if you've made further modifications. Remove the custom ad blocker rule(s) and the page will load as expected.