Jimmyandfriends's music-spoof of "VeggieTunes"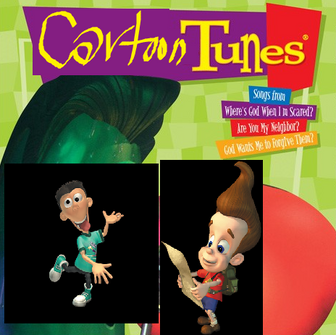 Tracks
God is Bigger
The Water Buffalo Song
King Woody Suite
Oh, No! What We Gonna Do?
We've Got Some News
Fear Not, Sheen
You Were In His Hand
We Are the Muppets of Wrath
Some Cartoons Went To Sea
The Forgiveness Song
Busy, Busy
Love Your Neighbor
The Hairbrush Song
I Can Be Your Friend
Ad blocker interference detected!
Wikia is a free-to-use site that makes money from advertising. We have a modified experience for viewers using ad blockers

Wikia is not accessible if you've made further modifications. Remove the custom ad blocker rule(s) and the page will load as expected.