Jimmyandfriends's music spoof of "VeggieTunes 2"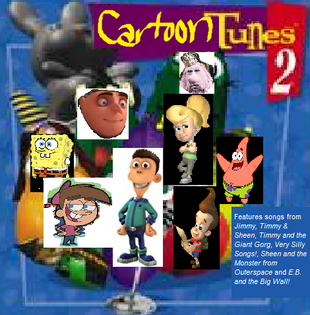 Tracks
The Dance of Sheen Estevez
Good Morning, Wallace
Think of Me
The Bunny Song (Reprise)
The New and Improved Bunny Song
Stand
Stand (Reprise)
I Love My Lips
Big Things, Too
The Pirates Who Don't Do Anything
It's Cindy's Fault
Sheen
Promised Land
The Lord Has Given
Keep Walking
The Lord Has Given (Reprise)
Promised Land (Reprise)
The Song of the Minions
What We Have Learned
Ad blocker interference detected!
Wikia is a free-to-use site that makes money from advertising. We have a modified experience for viewers using ad blockers

Wikia is not accessible if you've made further modifications. Remove the custom ad blocker rule(s) and the page will load as expected.