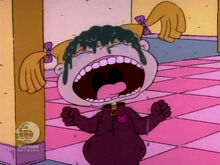 Cartoon Yelling by YouTube
Coming Soon to YouTube:
Shrek
Stu Pickles (Rugrats)
Woody (Toy Story)
Carl Fredricksen (Up)
Remy (Ratatouille)
Bob the Builder
Arthur Read (Arthur)
Snotty Boy (Barnyard)
Lightning McQueen (Cars)
Toaster (The Brave Little Toaster)
Steve Butabi (A Night at the Roxbury)
Roddy St. James (Flushed Away)
Health Inspector (Ratatouille)
Elmo St. Peters (The Brave Little Toaster)
Tyrone (The Backyardigans)
Boris (GeoTrax)
Howard Deville (Rugrats)
Chef Skinner (Ratatouille)
Wheezy (Toy Story 2)
Steamer the Engineer (The Polar Express)
Ginger (Chicken Run)
Barney The Dinosaur (Barney)
Arnold (Hey Arnold)
Wallace (Wallace and Gromit)
Philip (Wallace and Gromit: Curse of the Were-Rabbit)
Lewis Robinson (Meet the Robinsons)
Sweets (The Boxtrolls)
Scooby-Doo
Spike (Rugrats)
Voices by:
Mike Myers as Shrek
Jack Riley as Stu Pickles
Tom Hanks as Woody
Jeremy Leary as Young Carl
Patton Oswalt as Remy
Neil Morrissey as Bob the Builder
Michael Yarmush as Arthur Read
Steve Oedekerk as Snotty Boy
Owen Wilson as Lightning McQueen
Deanna Oliver as Toaster
Will Ferrell as Steve Butabi
Hugh Jackson as Roddy St. James
Tony Fucile as Health Inspector
Joe Ranft as Elmo St. Peters and Wheezy
Reginald Davis, Jr. as Tyrone
Jan Rabson as Boris
Phil Proctor as Howard Deville
Ian Holm as Chef Skinner
Andre Sogliuzzo as Steamer the Engineer
Julia Sawalha as Ginger
Garry Marshall as Barney The Dinosaur
Spencer Klein as Arnold
Peter Saillis as Wallace
Frank Welker as Philip, Scooby-Doo and Spike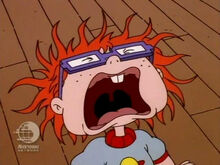 Ad blocker interference detected!
Wikia is a free-to-use site that makes money from advertising. We have a modified experience for viewers using ad blockers

Wikia is not accessible if you've made further modifications. Remove the custom ad blocker rule(s) and the page will load as expected.