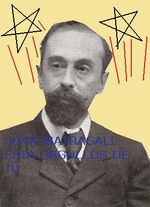 Els Catalans reclamen Una Enciclopedia de humor per tots els catalans!n'estem farts de tindre que llegir en castella per poder riure un bon ratu!segur que joan maragall estaria orgollos de tu!no com els de
cutre
Cuatre que fan aquella merda de anunci que no la mira ni SOR SENAGUER.si fas un article per la CATALAPEDIA victor catala t'estara mirant desde l'infern y estara orgullos de tu!aquesta enciclopedia te alguns errors per que esta en fase de dessarotllament.pero es igual.per que si fas un article per aquesta enciclpedia estaras donant la llibertat que nosaltres els catalans,andorrans o
gitano
de la cerdenya ens mereixem!!!!!!</div>}}
¿T'habies enterat de que...
 [ 
 ] 
{{ }}
tenim pensat reclutar gent per crear mes articles per fer mes articles??
no has de entrar en [Aquesta] pagina?
1+1=5.62?
els catalans estem dominats per tv3?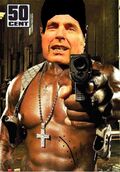 La cadena Cope ha fet unes cunyes publicitàries de protesta contra la decisió del Consell Audivisual de Catalunya (CAC) on utilitza la cançó l'Estaca de Lluís Llach. Els missatges de la cadena episcopal, mentre sona l'Estaca són: "avui som nosaltres, però demà pots ser tu". "És aquest el preu que hem de pagar per la llibertat d'expressió? callar-nos és actuar com covards". La cunya conclou amb un "cadena Cope, el preu de ser lliures". L'emissora emetrà des de Catalunya les properes dues setmanes, com a "mostra de solidaritat i suport als milers d'oïdors que es veuran perjudicats per la decisió de treure les emissores d'aquesta cadena a Lleida i Girona", segons ha indicat la cadena. A partir del proper dimarts dia 18, la Cope realitzarà els programes La Linterna, La Tarde con Cristina, El Espejo, El Tirachinas i La Palestra, i els butlletins horaris des de Catalunya.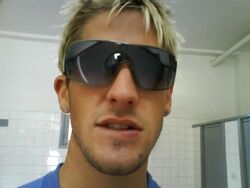 aqui el primer cliche de la historia de catalunya,com veieu no es el tio1.jpg pero buenu per algu es comença!!ens tindrem que inventar una historia per aquet
pavo
GALL D'INDI.per lo menys jo ja li he ficat un nom y un cognom Jonny sellegir (jo ni se llegir) anire penjant fotomontatges d'aquet
pavo
gall d'indi.ESPERO QUE OS AGRADI.

a revoire!
Ad blocker interference detected!
Wikia is a free-to-use site that makes money from advertising. We have a modified experience for viewers using ad blockers

Wikia is not accessible if you've made further modifications. Remove the custom ad blocker rule(s) and the page will load as expected.