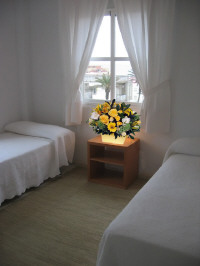 ---
Um lugar aconchegante onde tem duas camas, com um enorme closet de mogno com duas portas, uma porta para cada aluno, e um espelho por dentro. Os alunos podem decorar o quarto da maneira que lhe for mais agradável contanto que não discutam entre si.
Anexo ao quarto, um banheiro aconchegante composto por uma banheira, uma ducha, uma privada e duas pias com pequenos armários em baixo para pequenos guardados. os quartos são divididos por sexo. Com exceção dos quartos dos Conselheiros que são individuais.
Página Inicial | Estrutura | Quartel Centaur | Centaur

Ad blocker interference detected!
Wikia is a free-to-use site that makes money from advertising. We have a modified experience for viewers using ad blockers

Wikia is not accessible if you've made further modifications. Remove the custom ad blocker rule(s) and the page will load as expected.