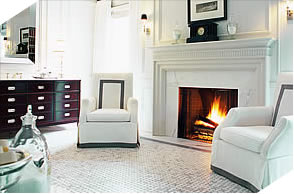 ---
Num ambiente moderno e bem decorado os alunos podem encontrar:uma pequena estante com livros que guardam segredos de variados assuntos, e qndo abertos os livros dão ao leitor as sensações descritas nele.
Uma lareira, com chamas que nunca se apagam, durante o dia as chamas dão lugar a brasas. Sofás brancos e alguns puffs de couro muito confortáveis completam o cenário onde os alunos da centaur podem descansar, conversar com seus companheiros ou simplesmente ler um dos livros.
Além de quadros com fotos enfeitiçadas dos alunos que se destacaram ao longo da história antiga e moderna da fraternidade.
Página Inicial | Estrutura | Quartel Centaur | Centaur

Ad blocker interference detected!
Wikia is a free-to-use site that makes money from advertising. We have a modified experience for viewers using ad blockers

Wikia is not accessible if you've made further modifications. Remove the custom ad blocker rule(s) and the page will load as expected.