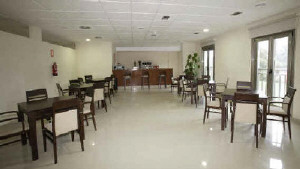 ---
Com simpáticas mesas para quatro pessoas a sala de jantar está mais adequada para Sala de Lanche. Ainda assim garante a infraestrutura para um requintado jantar a dois, ou mesmo um coquitel para seletos convidados, inclusive já foi palco de um animado rodízio de pizzas entre os alunos. Com acesso direto à cozinha, na sala de jantar a magia fica por conta de alguns alunos que são ótimos mestres-cuca.
Página Inicial | Estrutura | Quartel Centaur | Centaur

Ad blocker interference detected!
Wikia is a free-to-use site that makes money from advertising. We have a modified experience for viewers using ad blockers

Wikia is not accessible if you've made further modifications. Remove the custom ad blocker rule(s) and the page will load as expected.