Charlie Duncan is a character from Good Luck Charlie.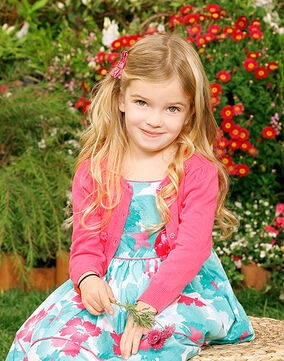 Counterparts
Rosie (Thomas)
Birdo (Mario)
Cream (Sonic)
Kate Read or D.W. Read or Vicita Molina (Arthur)
Kimi DeVille (Rugrats)
Daisy Duck or Minnie Mouse (Mickey Mouse)
Pistol Pete (Goof Troop)
Twilight Sparkle or Sweetie Belle (My Little Pony)
Suzy Johnson (Phineas and Ferb)
Rini Tsukino (Sailor Moon)
Abby Cadabby (Sesame Street)
Molly Cunningham (Talespin)
Khannie (The Wacky World of Tex Avery)
Haley (American Dragon: Jake Long)
Ad blocker interference detected!
Wikia is a free-to-use site that makes money from advertising. We have a modified experience for viewers using ad blockers

Wikia is not accessible if you've made further modifications. Remove the custom ad blocker rule(s) and the page will load as expected.