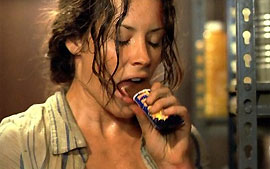 Barra de chocolate encontrado na Escotilha Cisne.
Comido por: Kate, Boone, Bernard e Hurley.
A "Apollo Candy Company" é uma subsidiária da "Hanso Group". O Site Oficial é [1]
História
O Criador
A Empresa
O Jeep
A Barra de Chocolate
As Teorias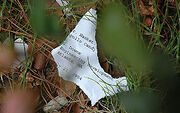 Num bilhete encontrado no site [2], que faz parte do jogo "Lost Experience" o nome do chocolate está associado ao Dr. Hackett. Por isso teoria que diz que o chocalate tem alguma substância que interfere no comportamento.
LostLexicon

Ad blocker interference detected!
Wikia is a free-to-use site that makes money from advertising. We have a modified experience for viewers using ad blockers

Wikia is not accessible if you've made further modifications. Remove the custom ad blocker rule(s) and the page will load as expected.