Please check out your new wiki pages at koa.wikia.com!

---
Members
Level 182 Sram's Shadow, current leader of the Knights of Amakna. Happily married to Ariane.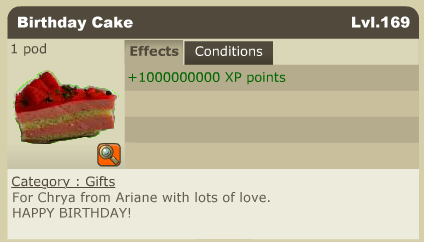 Professions
On Chrya:

100/100 Dagger Smith/Smithmagus
68 Lumberjack
100/100 Jeweller/Jewelmagus
On ShandrisFeathermon(Panda):

100/100 Axe Smith/Smithmagus
33 Handypanda
Current Projects
Mush Ombrero
Colette Ring
Ragoat
Mush Cuteers
Total materials needed

0/36 Mushnid Bark
5/30 Trunk of the Trumperelle
0/28 Tongue of the Mushmunch
3/26 Mush Tup's Blade
2/25 Mush Rhume Slobber
0/26 Eye of the Mush Mish
0/6 Ougaad
80/80 Kilibriss Down
52/52 Plain Pikoko Wing
4/31 Floramor Stamen
3/8 Mane in Bloom
7/50 Warguerite Bract
0/5 Cheeken Plait
1/1 Greater Bherb Skin
4/40 Zoth Fabric
0/20 Zoth Warrior Shinbone
0/2 Crocabulia Broken Horn
0/1 Skeunk Skin
1/18 Yokai Firefoux Ghost Fabric
3/15 Bone of the Pandulum Ghost
1/11 Luigie Mushroom
0/1 Trool Bracelet of Strength
0/1 Polished Ring

25 Polished Brain Fragment
3 Polished Stone Heart
2 Polished Ball
1 Brandon's heart
1 Kido Beak
1 Plain Pikoko Nut
Tash Ring

/18 Flib's Red Tuft
/17 Air Pikoko Rear
/15 Zoth Master's Fly
/13 Zoth Disciple's Kneecap
/12 Eye of the Mush Mish
/10 Mush Rhume Slobber
/10 Trunk of the Trumperelle
/3 Tynril Bark
Fungas Belt

18 Mush Tup's Blade
12 Peki Fabric
9 Moopet Fabric
4 Magic Peki Tail
3 Skeunk Hair
1 Dark Treeckler Belt

48 Dark Treeckler Seed
25 Dark Bamboo Wood
9 Dark Treeckler Achilles' Heel
4 Kido Beak
3 Dark Pikoko Nut
3 Sparo's Humerus
1 Fabric of Gourlo the Terrible

1 Krabelt
1 Ougaad
Spore Boots

60 Hemp Fibre
28 Zoth Fabric
17 Tongue of the Mushmunch
16 Zoth Girl's Handkerchief
15 Mushnid Bark
2 Bworker Hide
1 Magic Moon Fabric
1 Vibrating Royal Tofu Feather
Hat Tsokey (Done)
F-Ha(r)t (Done)
Completed, thank you everyone for your help --Chrya 04:34, 20 July 2008 (UTC)
Items to be made
This is just a reminder for myself, don't pay too much attention to it. --Chrya
Dora Bora
A Moolet
Mopy King Souvereign Cape
Soft Oak Ring
Moowolf Ring
Parkinn Pan Pikokowal Belt
Thierry Voodoo Mask
Zothulet
Aloha from Hawaii!
--Ari
Ad blocker interference detected!
Wikia is a free-to-use site that makes money from advertising. We have a modified experience for viewers using ad blockers

Wikia is not accessible if you've made further modifications. Remove the custom ad blocker rule(s) and the page will load as expected.