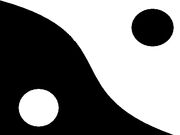 Cicvara was a country located on the southern continent. It bordered the countries of Begonia, Belvist and Rotterdamus. The country's population was 2.030.000. The capital city was called Maostan (population: 800.000). Due to many controversies that it's participation made in NSC6, the leader decided to unite the country with Spila, within the Spilian borders. The former territory of Cicvara is now under control of a new formed country - Rupavac.
Cicvara in the NSC
Cicvara took part only once in the Nation Song Contest, in it's 6th edition. The entry was Enrique Iglesias's song "Do You Know". It passed the semifinals, and the final results will be known soon. The country's singers will now be able to enter the future contests as the participants of Spila.
Ad blocker interference detected!
Wikia is a free-to-use site that makes money from advertising. We have a modified experience for viewers using ad blockers

Wikia is not accessible if you've made further modifications. Remove the custom ad blocker rule(s) and the page will load as expected.