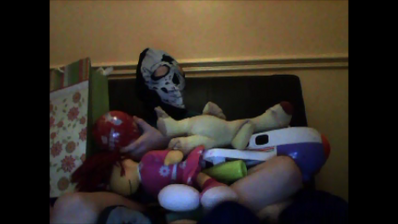 | | | |
| --- | --- | --- |
| " | Yeah Fucking Stupid Its Fuck Fuck Fuck | " |
College Is The 10th Episode Of Costume Kid .Costume Kid Dreams Of Going To College Even know He Is Only Primary 1 He Is Sitting In The Attic Thinking Of Going To College But He Is Wrong Trust Me This 5 Year Old Does Not Know anything About College He Thinks Its A School He Can Go To Without Learning Anything Because They All Ready Learned Everything In Primary School The Episode Starts Of With Costume Kid Telling Everyone About His Plane He Thinks You Whoosh! Up On A Plane To Go To College Then After Break Time He Goes For A Drive In A Little Car To Get Sweets And After Lunch Ice Cream Sundaes Everyday Until He Says He Gets Prizes A Bag Of Chocolates A Tin Of Sweets Shaped round Lots Of Toys And Even Gets To Become A Celebrity And Wins Lots Of Badges And lots Of Toy Books Until He Is Surrounded By Toys And Gifts Then He Decides Not To Go To College Ever.
Ad blocker interference detected!
Wikia is a free-to-use site that makes money from advertising. We have a modified experience for viewers using ad blockers

Wikia is not accessible if you've made further modifications. Remove the custom ad blocker rule(s) and the page will load as expected.