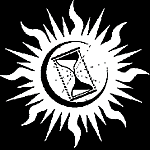 Confirmable Facts
The Mekhet elder Juliet Summers is often absent from court proceedings. Her whip, Wesley Corso, handles most of the Mekhet elder duties.
Rumors
The Mehket seem to have an insight to many things.
The Mekhet clan has the ability to see the future.
The Mekhet elder is completely insane.
The Mekhet whip is the real leader of the Mekhet clan.
The Mekhet clan has the ability to detect lies.
The Mekhet have an amazing ability to find information.

this is because they have psychic powers
this is because they can read minds
this is because they have the power to time travel
Current Mehket & their City Status
Ad blocker interference detected!
Wikia is a free-to-use site that makes money from advertising. We have a modified experience for viewers using ad blockers

Wikia is not accessible if you've made further modifications. Remove the custom ad blocker rule(s) and the page will load as expected.