Complete Animated Mashup: Vacation Frustration
Talk

0
133,812pages on
this wiki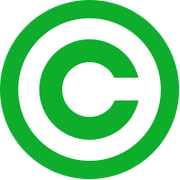 This article is protected and should not be edited due to the threat of vandalism. Any edits will be reverted.
Synopsis (Do not edit, add, or delete!)
Edit
Complete Animated Mashup: Vacation Frustration is a 3-Disc/tape DVD/VHS boxset, featuring three Tiny Toon Adventures episodes, three Simpsons episodes, one Adventures of Sonic the Hedgehog episode, one Family Guy episode, and one Jim Henson's Dinosaurs episode. Distributed by Warner Bros., 20th Century Fox, Dic Entertainment/Cookie Jar, and the Jim Henson Company.
Episodes (Do not edit, add, or delete!)
Edit
| | |
| --- | --- |
| Disc/Tape 1: | |
| Tiny Toon Adventures | Europe in 30 Minutes |
| Tiny Toon Adventures | No Toon is an Island |
| Tiny Toon Adventures | Buster and Babs Go Hawiann |
| Disc/Tape 2: | |
| The Simpsons | Kamp Krusty |
| The Simpsons | Itchy and Scratchy Land |
| The Simpsons | Thirty Minutes Over Tokyo |
| Disc/Tape 3: | |
| Adventures of Sonic the Hedgehog | The Last Resort |
| Family Guy | The Courtship of Stewie's Father |
| Jim Henson's Dinosaurs | Variations on a Theme Park |
Voice Cast (Do not edit, add, or delete!)
Edit
Charlie Adler - Buster Bunny
Tress MacNeille - Babs Bunny, Dolph, Voice
Joe Alaskey - Plucky Duck, Dignitary
Don Messick - Hamton J. Pig
Frank Welker - Gogo Dodo, The X Bird, Lord Sebastian, Ralph the Guard
Cree Summer - Elmyra Duff, Mary Melody
Danny Cooksey - Montana Max
Maurice LaMarche - Dizzy Devil, Peter Pan
Katherine Soucie - Female Pig, Li'l Sneezer
Rob Paulsen - Concord Condor, Blink Winkleman, General, Fowlmouth, Arnold the Pit Bull
Valri Bromfeld - Lady Di, Suzette
Pat Fraley - Travel Agent
Noel Blanc - The Chef
Jeff Bergman - Bugs Bunny
Steven Spielberg - Steven Spielberg
Dan Castellaneta - Homer Simpson, Teacher, Groundskeeper Willie, Krusty the Klown, Martin's Dad, Wimbledon Commentator, Barney Gumble, Queen's Butler, TV Voice, News Reporter, Itchy, Abraham "Grampa" Simpson, Squeaky Voiced Teen, Hans Moleman, Costumed Man #1, Cocktail Waiter, Scientist, Emperor, Fish
Julie Kavner - Marge Simpson
Nancy Cartwright - Bart Simpson, Mother, Kearney, Ralph Wiggum
Yeardley Smith - Lisa Simpson
Hank Azira - Krusty Product, Sargeant, Zadume Magarabad, Cletus, Professor Frink, Roger Meyers, Jr., Radio Voice #2, Park Manager, Waiter, Costumed Man #2, Roger Meyers Story Narrator, Costumed Man #3, Control Room Guy #1, Control Room Guy #3, Park Announcer, German Officer, French Ticket Man, Snake, Chuck, Man, Squid, Moe Szyslak
Harry Shearer - Principal Skinner, Radio Voice, Otto, Dr. Hibbert, Mr. Black, Kent Brockman, News Reporter #2, Scratchy, John Travolta, Radio Voice #1, Radio Voice #3, Bort #2, Maestro, Control Room Guy #2, Lenny Leonard, Ned Flanders, Mr. Burns, Uncle Pennybags, Jim Belushi, Pilot, Guard, Embassador
Pamela Hayden - Milhouse Van Houten, Jimbo Jones, Bort #1, Child Care Woman #2
Maggie Roswell - Miss Hoover, School Nurse, Queen Elizabeth, Ticket Lady, Child Care Woman #1, Bort #1's Mother, Child Care Woman #3, Customer, Canadian Wife
Russi Taylor - Wendell, Martin Prince
Marcia Wallace - Mrs. Krabappel
Gene Merlino - "South of the Border" Singer
Denice Kumagai - Japanese Mother
Karen Mauyama - Japanese Stewardess
George Takei - Wink, the Game Show Host
Gedde Watanabe - Japanese Father
Karl Weidergott - Mr. Monopoly, Woody Allen
Keone Young - Voice
Jaleel White - Sonic the Hedgehog
Christopher Evan Welch - Miles "Tails" Prower
Long John Baldry - Dr. Robotnik
Phil Hayes - Scratch
Gary Chalk - Grounder
Michael Donovan - Momma Robotnik
Seth MacFarlane - Peter Griffin, Brian Griffin, Stewie Griffin, Glen Quagmire, Tom Tucker, God, Additional Voices
Alex Bornstein - Lois Griffin, Loretta Brown, Tricia Takanawa, Barbara Pewterschmidt, Additional Voices
Mila Kunis - Meg Griffin
Seth Green - Chris Griffin, Neil Goldman, Additional Voices
Mo Collins - Ms. Hobson
Carrie Fisher - Angela
Hunter Gomez - Dutch Child, Michael Jackson Boy
Phil LaMarr - Ollie Williams
Kevin Michael Richardson - Voice
Chris Sheridan - Various
Danny Smith - Various
Jennifer Jean Snyder - Penelope Cruz
Fred Tatasciore - Michael Eisner
John Viener - Voice
Patrick Warburton - Joe Swanson
Adam West - Mayor Adam West
Stuart Pankin - Earl Sinclair
Jessica Walter - Fran Sinclair
Jason Willinger - Robbie Sinclair
Sally Struthers - Charlene Sinclair
Kevin Clash - Baby Sinclair
Sherman Hemsley - B.P. Richfield
Sam McMurray - Roy Hess
Allan Trautman - Moola the Cash Cow