Home
|
Energy
|
TurnLeaf Standards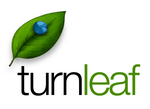 Computer and office equipment energy efficiency standard
is a part of the
TurnLeaf
protocol.
Computer and office equipment energy efficiency standard
All monitors are Energy Star compliant, and have power-saving features enabled.
All computers have power-saving features enabled, such as hibernate or standby after a certain period of time. A computer in low power mode can use 15 watts or less.
Low power diskless workstations are used where practical.
Reference Material
Proposed additions to standard
Challenges to standard

Ad blocker interference detected!
Wikia is a free-to-use site that makes money from advertising. We have a modified experience for viewers using ad blockers

Wikia is not accessible if you've made further modifications. Remove the custom ad blocker rule(s) and the page will load as expected.