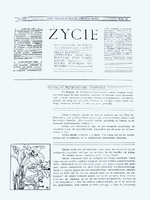 "
Confiteor
" - (łac. "Wyznanie wiary")- artykuł
Stanisława Przybyszewskiego
, który ukazał się 10 stycznia 1899 roku w
krakowskim "Życiu"
i który stał się manifestem programowym pokolenia Młodej Polski. Pada w nim między innymi postulat "sztuki dla sztuki".
Przybyszewski ukazuje w swoim artykule niechęć swojego pokolenia do utworów tendencyjnych, upraszczających i trywializujących życie ludzkie, ani nadmiernie je ograniczających. Sprzeciwia się sztuce dla mas, wykluczając ją z grona sztuki (nazywa ją "Biblią dla ubogich" - łatwą, czytelną w zrozumieniu, ale płytką i nie mającą żadnego głębszego sensu). Autor neguje całkowicie wszelką twórczość zaangażowaną społecznie, co nie spotkało się z dużą odezwą. W manifeście ukazana jest neoromantyczna wizja poety (artysty) i sztuki. Już sam tytuł - Confiteor, wskazuje na jawne odwołanie do metafizyki i religii, sfery sacrum. Sztuka zostaje podniesiona do rangi Absolutu, religii, zaś artysta do rangi jej kapłana, obdarzonego siłą magicznej intuicji. Podobnie jak w romantyzmie, artysta góruje nad światem będąc Panem panów, zaś sztuka unosi się, stając się "celem samym w sobie". Autor zwraca też uwagę na narodowy charakter sztuki, jako że to właśnie odrębność kulturowa czyni sztukę unikatową.
Hasło "Sztuka dla sztuki" doprowadziło do licznych polemik. Na łamach "Głosu" najwybitniejszy krytyk czasów Młodej Polski - Stanisław Brzozowski także nie zgadza się z postulatem Przybyszewskiego.
Linki zewnętrzne
---
Ad blocker interference detected!
Wikia is a free-to-use site that makes money from advertising. We have a modified experience for viewers using ad blockers

Wikia is not accessible if you've made further modifications. Remove the custom ad blocker rule(s) and the page will load as expected.