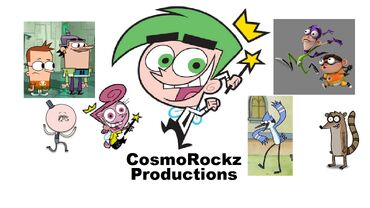 LIST OF MOVIES/TV SHOWS SO FAR:
A Bug's Life
Adventure Time
Ben 10
Ben 10 Alien Force
Ben 10 Ultimate Alien
Beauty and the Beast
Bin Weevils
Brother Bear
Brother Bear 2
Bump in the Night
Cars
Cars 2
Fairly Odd Parents
Fanboy and Chum Chum
Hokey Wolf
Huckleberry Hound
Ice Age
Ice Age 2
Kung Fu Panda
Kung Fu Panda 2
Looney Tunes
Madagascar
Madagascar: Escape 2 Africa
Megamind
Monsters Vs Aliens
Oliver And Company
Open Season
Open Season 2
Open Season 3
Ozzy and Drix
Pet Alien
Phineas and Ferb
Planet 51
Quick Draw McGraw
Ratatouille
Rio (2011)
Robin Hood
Samurai Jack
Sesame Street
Sidekick
Sleeping Beauty
Spongebob Squarepants
The Amazing World of Gumball
The Ant and the Aardvark
The Avengers: Earth's Mightiest Heroes
The Black Cauldron
The Fairly Oddparents
The Jungle Book 1 & 2
The Lion King
The Lion King 2
The Lion King 11/2
The Muppets Series
The Penguins of Madagascar
The Princess and the Frog
The Sword in The Stone
The Rescuers
Top Cat
Toy Story 1, 2 and 3
WALL-E
Who Framed Roger Rabbit
Winnie The Pooh
Yakky Doodle
Yogi Bear
A LIST OF PARODIES
MY FAVORITES CHARACTER
Cosmo and Wanda (The Fairly Oddparents)
Finn, Jake, and Princess Bubblegum (Adventure Time)
Fanboy, Chum Chum, and Yo (Fanboy and Chum Chum)
Johnny Test and Dukey
Mordecai, Rigby, Muscle Man, Benson, Skips and Pops (Regular Show)
Eric Needles and Trevor Troublemeyer (Sidekick)
Gumball and Darwin (The Amazing World of Gumball)
Ad blocker interference detected!
Wikia is a free-to-use site that makes money from advertising. We have a modified experience for viewers using ad blockers

Wikia is not accessible if you've made further modifications. Remove the custom ad blocker rule(s) and the page will load as expected.