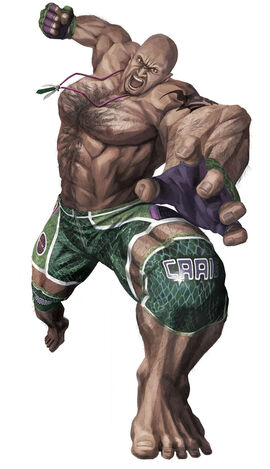 Craig Marduk
is a character from Tekken.
Counterparts
Murdoch (Thomas the Tank Engine and Friends)
Scuttbutte Pete (TUGS)
Ari the Ram (Sonic)
Counterparts (Tommy Oliver Show Version)
Gordon (Thomas the Tank Engine and Friends)
Big Mac (TUGS)
George (Theodore Tugboat)
Knuckles (Sonic)
Donkey Kong (Donkey Kong Country)
Garfield (Garfield and Friends)
Principal Skinner (The Simpsons)
Phil Funnie (Doug)
Joe (Family Guy)
Ad blocker interference detected!
Wikia is a free-to-use site that makes money from advertising. We have a modified experience for viewers using ad blockers

Wikia is not accessible if you've made further modifications. Remove the custom ad blocker rule(s) and the page will load as expected.