Sonic Version of Cinderella: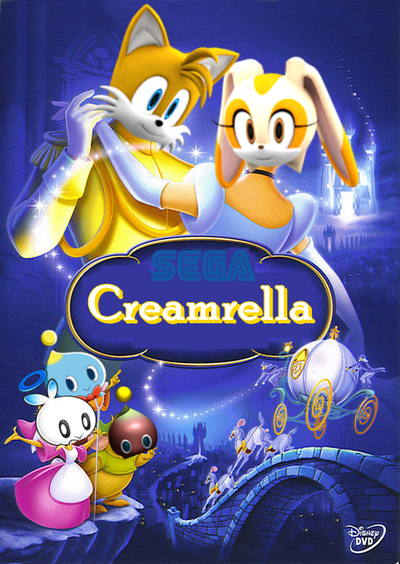 Cast:
Cream the Rabbit as Cinderella
Cosmo as The Fairy Godmother
Tails as Prince Charming
Amadeus Prower as The King
Big the Cat as The Grand Duke
Cheese as Jaq
Chocola as Gus
Angel Chao as Mary Mouse
Dark Chao as Lucifer
Chip as Bruno
Rouge the Bat as Prudence
Queen Alicia Acorn as Stepmother
Sally as Anastasia
Fiona Fox as Drisella
Fun
MisterCartoonMovie from by...King K. Rool (2014) made by DenisFan1998
Ad blocker interference detected!
Wikia is a free-to-use site that makes money from advertising. We have a modified experience for viewers using ad blockers

Wikia is not accessible if you've made further modifications. Remove the custom ad blocker rule(s) and the page will load as expected.