Crimson Shadow at Wikia
---
[
]
Welcome to the Crimson Shadow mini wiki at Scratchpad!
You can use the box below to create new pages for this mini-wiki. Make sure you type [[Category:Crimson Shadow]] on the page before you save it to make it part of the Crimson Shadow wiki (preload can be enabled to automate this task, by clicking this link and saving that page. Afterwards, you may need to purge this page, if you still see this message).

The Chronicle this set of wiki pages were created to support died shortly after the last set of updates. The final significant event was the death of Ragnar Thriceborn, which was achieved through the cooperation of Nightwolf and Christian Michaels. Shortly after, the storyteller stepped down due to personal issues and the new storyteller chose to start a new Masquerade Chronicle.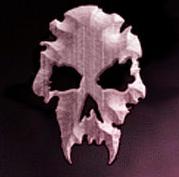 This wiki is intended for use as an information repository by the Crimson Shadow LARP Troupe, who's main website can be found at www.crimsonshadow.info
The chronicle web page can be found at : www.crimsonshadow.ath.cx.
Out Of Character
The City Itself
Among the Living
Among the Damned
Common Knowledge
What is commonly known about the;
Crimson Shadow Wiki Workspace
Ad blocker interference detected!
Wikia is a free-to-use site that makes money from advertising. We have a modified experience for viewers using ad blockers

Wikia is not accessible if you've made further modifications. Remove the custom ad blocker rule(s) and the page will load as expected.