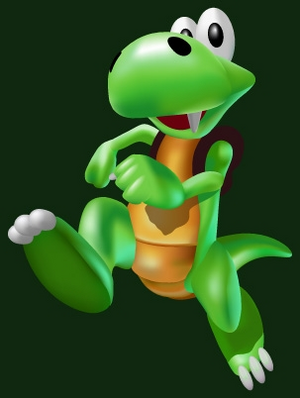 Croc
is the main protagonist in the 
Croc
video game series.
Bio
Species: Crocodile
Skin: Green and Yellow
Allies: Croc's Mom (mother), Croc's Dad (father), Croc's Adorable Little Brother (brother), King Rufus, Gobbos, Professor Gobbo, Beany the Bird, Swap Meet Pete
Enemies: Baron Dante, Dantinis, Neptuna, Tooty the Feeble, Chumly, Demon Itsy, Flibby, Cactus Jack, Cannon Boat Keith, Soveena The Squid, Flavio The Thermal Fish, Venus Fly Von-Trappe
Counterparts
Ad blocker interference detected!
Wikia is a free-to-use site that makes money from advertising. We have a modified experience for viewers using ad blockers

Wikia is not accessible if you've made further modifications. Remove the custom ad blocker rule(s) and the page will load as expected.